5 Things To Look For Before Moving To A New Home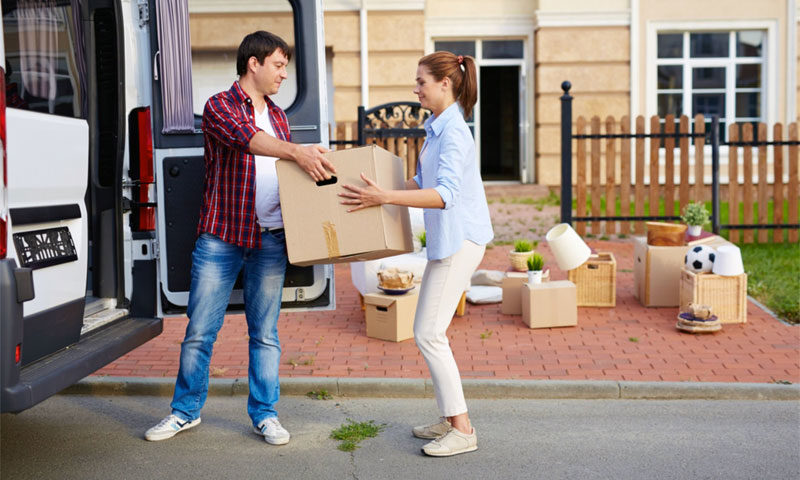 Buying a new home is one of the biggest decisions you can make in your lifetime. Not only is it a life-changing decision, but it's also a significant financial investment which requires careful planning, as well as finding reliable removalists.
For the move to go well, planning is crucial. Not only will it help you set boundaries, but it will also let you know what is your must-have features, compared to what you are flexible with and open to compromise.
By doing your research, it will let you eliminate any potential pitfalls, and give you the information needed to make your new home purchase a success.
Here are 5 things to look for before moving to a new home.
1. Price
The most important thing you will need to consider is the price of your new home. After all, it will need to fit into your budget. Take some time to research and ask yourself how much are you comfortably willing and able to spend? What is your absolute maximum price?
Also be sure to include other expenses in your budget such as real estate agent and lawyer fees, as well as any rates, repayments, strata costs, as well as bills, living expenses, and also any ongoing costs you already have.
You also need to consider if you will have any budget leftover for things such as future renovations, buying new furniture, and any other maintenance/improvements required.
Don't forget to factor in the moving costs also, which includes packing, cleaning, movers, storage (if required), rubbish removal, and a mail redirection service.
Also, if you have a mortgage, will you still be able to meet the repayments if interest rates were to increase suddenly?
Realestate.com.au lets you research the property value of any location in Australia.
2. Location
You need to make a decision about where you want to live. While it may sound straightforward, it is one of the most significant decisions you can make. It will also have the single biggest effect on your lifestyle.
You need to find a balance of somewhere that is close to your work, where your children will go to school.
My School lets you research every school in Australia, to find the right one for your children.
Also, do you want to be close to friends and family? Is it important to have entertainment and shopping facilities nearby while being in a safe neighbourhood?
While you may not live in the same suburb as all of these requirements, you should also take into consideration the time travelling and commuting to all these important places in your life. The location will play a major role in the jalopy of your life for many years to come.
Are you already familiar with the location, or will it be an entirely new lifestyle change for you?
Take some time to observe the street you are thinking of moving to at different times of the day. Perhaps introduce yourself to the neighbours also.
You should also factor in how close the property is to the main roads, and if there is a lot of traffic, noise and increased activity. Are there public parks or stadiums near the house? What about busy clubs and pubs? Is there easily accessible public transport, and is the home directly under a flight path?
Some people look for a fast-paced, hip and vibrant community, while others are searching for a laid back and relaxed lifestyle. Whichever you prefer, make sure you find the right location and home to suit your preferred lifestyle.
3. Home Size
Before finding a new home, you need to consider the size of the home you need. How many bedrooms do you need? Are you looking for a big kitchen? Do you require multiple bathrooms? Do you spend a lot of time in the living area? What about having guests over to entertain? Or do you prefer to go and eat out?
Also ask yourself if you need a backyard, if so what size? Are you looking for a balcony? Or do you prefer a simple home without much outdoor maintenance work required?
Do you need a garage with storage space? Do you want to renovate in future, and have the space to add an extra bedroom, living area, or extra bathroom in future?
It's important to think about this now so that you have the potential to renovate in future.
While the property you decide on doesn't need to have everything you are looking for immediately, it should give you the option to expand it later on to create your dream home. The size of your home depends greatly on how many people are going to live there.
Are you single, or a couple? Do you have kids or pets? Will you want to host your friends or family for extended periods? Do you want the flexibility to rent out a room or granny flat on Airbnb in future to earn some extra income? Do you have a lot of possessions, or do you live a minimalist lifestyle?
Are you still unsure about the right home size for you? An architecture design company will be able to help you find the perfect size home for your needs. They can also advise any possible future renovation options available.
If you need some assistance to find out the right home size for you,
4. To Upsize or Downsize
When you buy a new home, it is usually for one of two reasons – you need more or less space. Are you moving to have more living space, or perhaps you no longer need such a big home? Will you need to get rid of things to fit in your new home, or will you need to buy more to furnish the extra space?
Whatever the reason you are moving home, you need to do a lot of planning and think about the future, to let the move be as stress-free as possible.
Are you moving in with your partner? Do you have a growing family? Or have your kids recently moved out of home?
5. Permanent vs. Temporary Move
Ask yourself if this new home will be a forever home. Or if it will be a transitional home in-between your current situation and you're forever home?
It's hard to predict the future, and plans change. But giving it some thought now will provide you with more flexibility in the future. It will also allow you to find the perfect fit – either for your current lifestyle or for a home you can grow with and create memories for the rest of your life in.
Moving to a new home requires a lot of planning to ensure it goes smoothly. Optimove are experienced removalists who provide a seamless moving experience at affordable prices. Contact us today to organise your move. Phone 1300 400 874 or contact us.