How To Improve Your New Home Using Floor Plans (When Moving)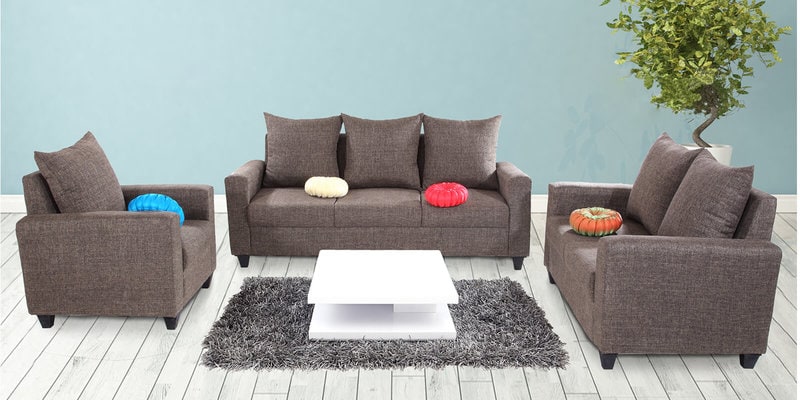 Are you planning to move to a new home? It's no secret that it can be a stressful time. But with some careful planning you can prevent any moving disasters from happening, and ensure your move is a success.
One of the best ways to plan your move, which is quite often overlooked, is by using a floor plan. By using the floor plan of your new home, it not only lets you become familiar with the layout, but you can also see its full potential, and overcome any restrictions with creative planning.
A floor plan is like a map which will guide you to successfully planning and organising moving home.
But not every home comes with a floor plan, so how exactly can you get one? Luckily, there are many easy-to-use floor plan tools available. They let you design your home in minutes using drag and drop to add walls and furnish your home easily. A couple of suggestions to use are Floor Planner or RoomSketcher with both offering free plans, which let you get started easily and quickly.
For the most accurate results, you should measure your new home carefully with a tape measure. Don't forget to measure the doorways and windows.
Need help? A professional building designer can create accurate floor plans for your new home. If you need help designing floor plans for your new home.
After setting up floor planning software, you can now improve your new home using floor plans before you even move.
Let's take a look at how:
Know What Will Fit
When it comes to moving, there is no feeling worse than arriving with your furniture to your new home, only to find out that it doesn't fit inside. What a nightmare.
A floor plan will be able to help you to accurately layout and plan what furniture will fit in which room. It will also let you work out if it will fit through the door and in the elevator.
This saves you from the headache of having removalists Sydney move items, only to discover they don't fit when you arrive, and save you from trying to find a solution.
It also lets you get creative with your internal interior designer, and visualise your new home before moving day.
Buy New Furniture
Using a floor plan doesn't just let you know what existing furniture you have which will fit in your new home. It can also help you to order any new furniture which you may need like storage units, tables, or beds.
You can order the furniture in advance, and have it arrive at your new home right when you move in. Forget about worrying to pack it before moving!
Clearly Organise Your Packing
After you know where everything will go in your new home, your floor plan 'map' can guide you to your destination. You can use it to organise packing all your belongings.
Group all of your belongings based on where they will go in your new home, and pack them together making sure to label the boxes clearly. This will help to simplify the unpacking process once you arrive at your new home. Removalists also offer professional packing and unpacking services to save you time and energy when packing your home.
Set Up The Utilities
Use the floor plan to work out where your utilities like phone and cable will go (or an area they must go).
Next make a layout of where you wish to have your TVs, phones, computers, stereos etc.
Are there power points in the right places? If not, arrange to have additional power points installed before you move into your home.
Will you need any additional cords or leads, such as an extension cord or a power board? If so, buy them ahead of time, so that it's easier to set everything up right away when you move.
The Australian Energy Regulator has instructions for how to get a gas or electricity connection at your new home.
Moving Pro Tip: Don't forget to update your address, and have your utilities activated for the day you move in so that you have electricity, water and internet already connected for a smooth moving process.
Include The Whole Family
Moving can be a difficult experience for the whole family. To make it a bit easier, involve them in the planning process, and use the floor plan to get them feeling excited about the move and their new home.
Whether planning a family room, kids bedroom, home office, or living room, it's easy for everyone in the family to be involved. It's also entertaining! Perhaps, let your kids design their bedroom using the floor planning software. Watch their excitement grow as they bring their new room to life and have a say in the final layout.
Accurately Estimate Your Moving Costs
Moving companies will provide a quote based on the number of rooms and items you need to move. As well as how easy it is to access the property (if there are any stairs or elevators etc.)
With a floor plan, it lets you estimate things like the square footage, number of rooms, number of pieces of furniture to move more accurately.
You can find an idea of the information removalists require for a free quote. You can also share the floor plan with your chosen expert home removalists, so they can get a visual idea of the move. This allows them to plan better ahead of time, and identify any potential problems.
Organise Moving In
Treat your floor plan as your map, and your new home as the treasure. The floor plan clearly illustrates where everything should go once you arrive in your new home. Use it to keep things organised and running according to plan. It also reduces the need to move items in your home again, saving you time and energy.
Settle Into Your New Home Quickly
A successful move is based upon quickly and easily you can get packed.As well as how easy it is to move into your new home, unpack, and feel at home.
The sooner your family can settle into your new home and establish a routine, the better the moving experience will feel.
The floor plan gives you a game plan to prepare your move carefully and gives you confidence that you are only bringing the right furniture to suit and fit your new home, as well as where everything should go in it's optimised position.
This gives you peace of mind to be able to quickly settle into your new home successfully.
If you are looking for professional removalists in Sydney, Melbourne or Brisbane which help you move smoothly and efficiently to your new home, contact Local & Interstate Removals today. Call us for an obligation free quote on 1300 705 705 or email info@localandinterstateremovals.com.au